Media Center (Library)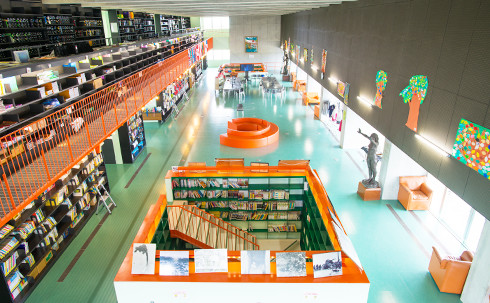 The Media Center (Library) is located in the center of the school building. Children walk through the library to go to each classroom every morning. Since they have many opportunities to go through this hub, the library becomes a welcoming place for the students.
Characteristics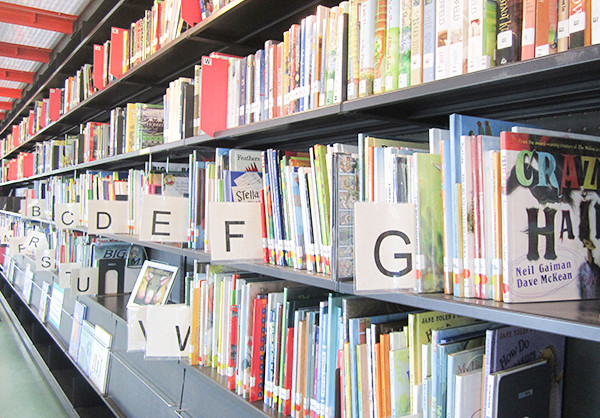 A special feature of the AMICUS library is its volume of foreign books. As of 2016 School Year, the total is 11,000 books (6,300 Japanese books and 4,700 foreign books). Our foreign teachers help to select books which are worth reading and appropriate for the children. There are collections in English and Japanese for popular books, such as "Harry Potter", or picture books. Therefore, the children can enjoy reading books in a unique AMICUS' way, by reading one book in Japanese and try to read the same book in English or vice versa.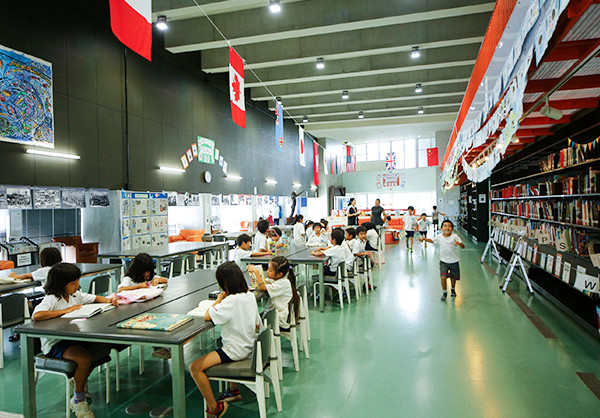 For the children who spend a long time of their lives in AMICUS, from Kindergarten to Junior High School, the media center is also a place to relax and socialize. We try to utilize the facility to fulfill children's intellectual curiosity and watch over their growth through their reading experiences.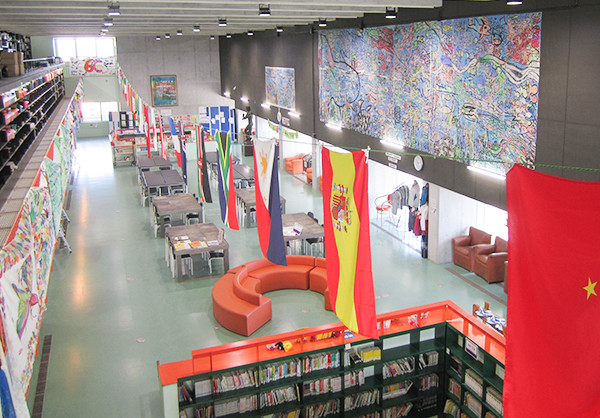 It's a two-story open space which can also be a showcase of school-wide projects or artworks.
Daily Efforts
In Elementary School, the children have library time once every two weeks. The librarian reads books to the children from Kindergarten to third grade during library time. Our aim is to deepen the joy and interest in reading through the four years of reading by the librarian, and regulate reading habits of the children by increasing the time to read by themselves from fourth grade. Since a study center is a purpose of the media center, selecting resources which can be used for research and supporting class work are implemented.
Library Events
As a library event, "Literacy Fortnight" is held every year. In the event, a book-rally and reading books to other children by interacting with different grades are held to encourage the children's motivation to read.