I caught a trap in "Dokkiri" which the children set in.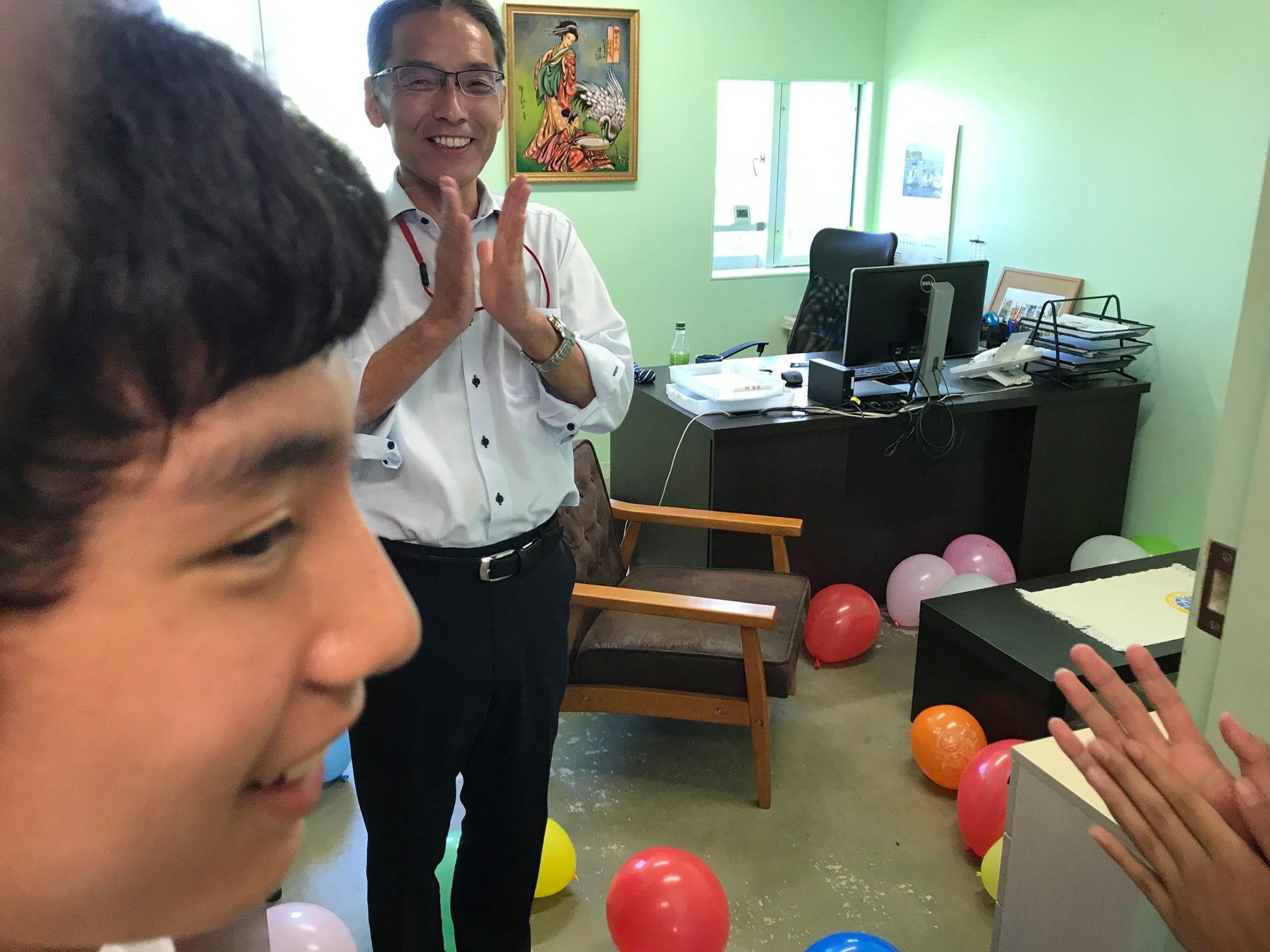 After school today, G6 children came to the principal's office and asked "I will challenge Jenga's Guinness records at the challenge club, please do it together!"
Okay, do it! , I seriously worked on it.
However···
During my challenge, other children filled the balloons in the principal's office and see the reaction when I returned to the room …
It was "Dokkiri!"
Another child was taking pictures of that time on the iPod and everyone laughed a lot while watching it.
☆
The Challenge Club was launched this year with 12 children from G4 to G6.
Until now, they have made a challenge of "making notes from corrugated paper", "making toast with iron," and "making ice cream with Tupper" and succeeding in both cases.
So today they challenged the "mischief to the teacher" which they had been thinking for two months from the start of the club, with promises to keep the rules such as "smacky laugh" and "not dirty".
They took a lot of time to inflate the balloons and could not prepare enough balloons to fill the principal office, but they seem to have convinced results.
AMICUS 's children are great!