April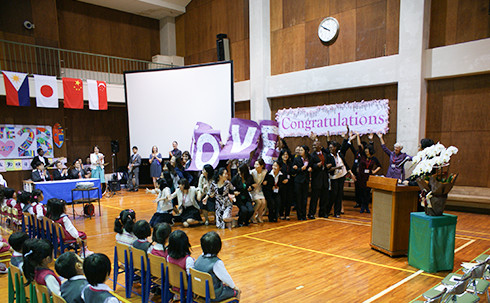 School Entrance Ceremonies
(Kindergarten / Elementary School / Junior High School)
Current students and teaching staff welcome the new students.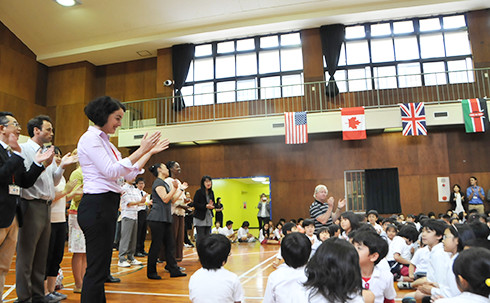 School Opening Ceremony
(Elementary School / Junior High School)
It is a thrilling start to a new school year, with new classmates. Students are particularly excited about the announcement of their class teachers.
June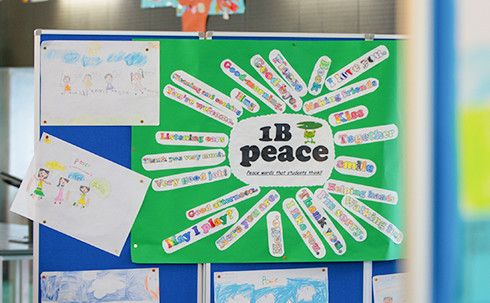 Peace Studies
Children think about peace and express it in pictures and writings on the occasion of Okinawa Memorial Day. Peace Assemblies are also held.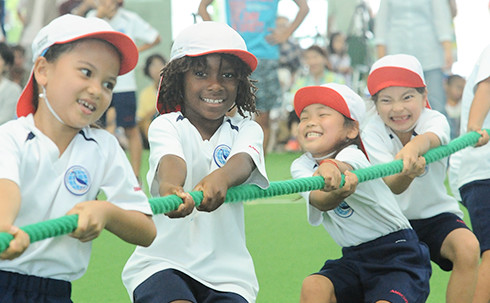 Family Sports Day
Students enjoy sports together with family members.
June ~ September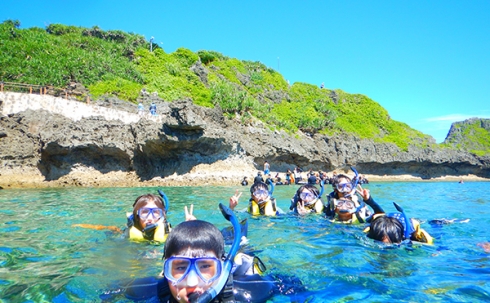 Snorkeling (Elementary School / Junior High School)
Children go snorkeling in the sea off Onna village under the guidance of an instructor.
November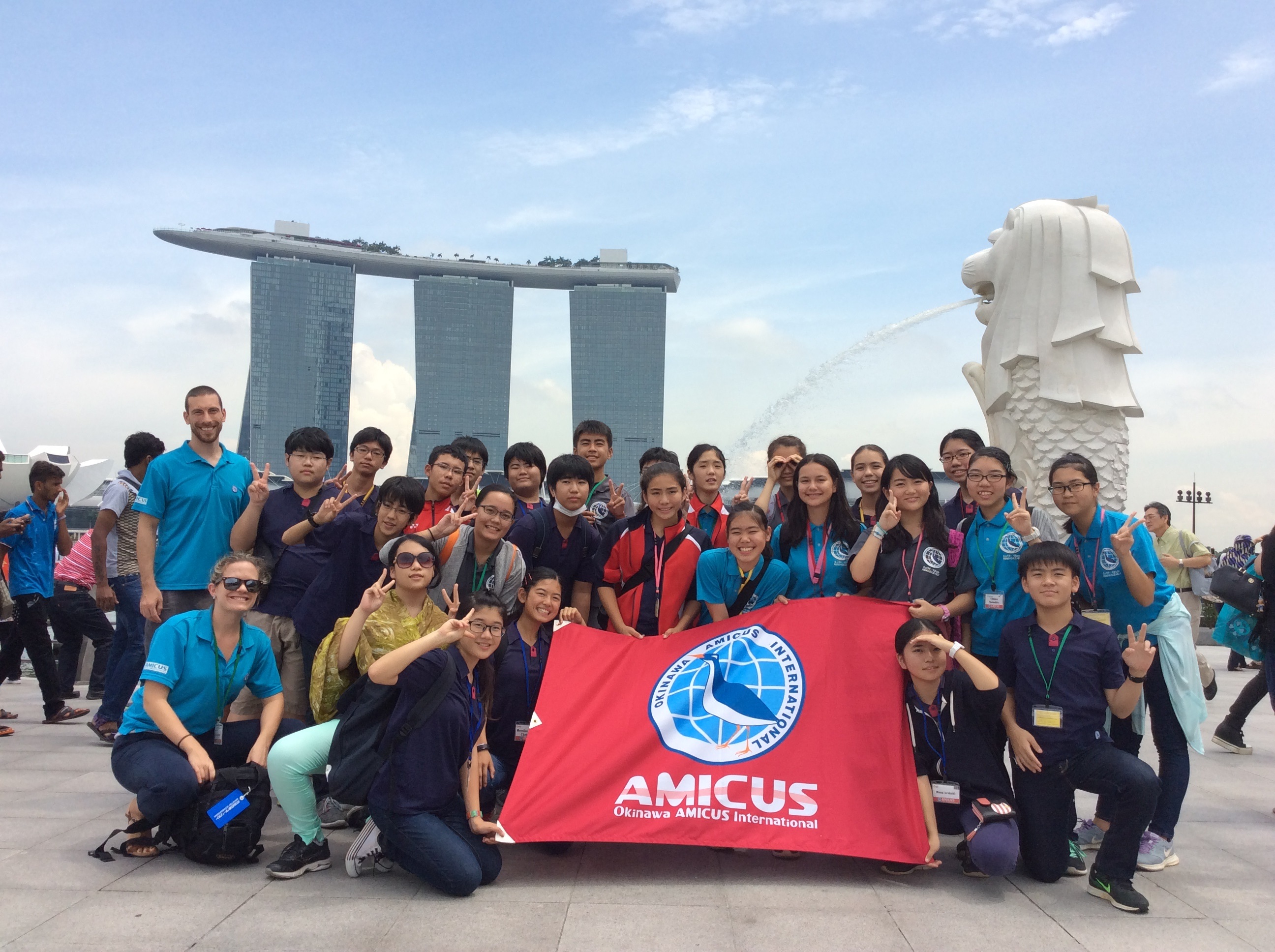 Grade 8 School Trip (Junior High School)
Every year, Grade 8 students go on a School Trip abroad, which gives them the opportunity to practice their intercultural and English language skills, as well as to expand their perspective. They also learn how to travel and work independently as a group.
In 2016, they went to Singapore and Malaysia. In Singapore, they learned about water treatment technology at Newater, and went sightseeing with Singaporean students. In Malaysia, students experience homestay and cross-cultural exchange with villagers.
December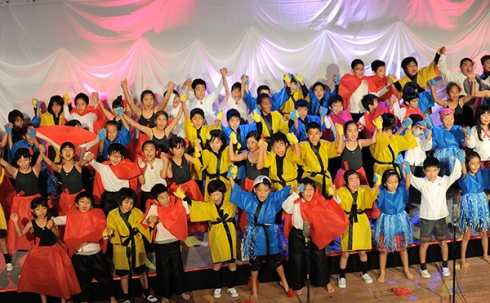 Performance Day
Every year, a theme is decided and children perform songs and dances. Children experience the joy of performing what they have practiced for their families.
February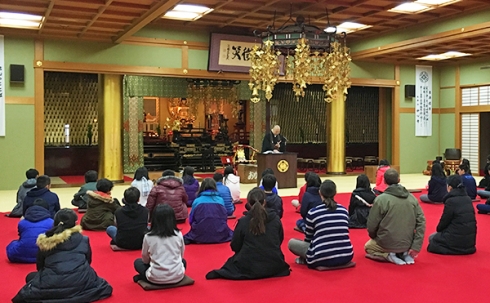 Grade 6 School Trip (Elementary School)
For their Elementary School Trip, Grade 6 students go to mainland Japan, where they have various cultural experiences and visit historical places they have learned about in Social Studies. When they come back, they present their trip in English to other grades. Students collect great memories before graduating, while learning proper group behavior in
public spaces, to get ready for their Junior High School Trip.
For the past years, they went to Kyoto, Nara and Hyogo. They visited Todai-ji, Kinkaku-ji and Kiyomizu-dera, and experienced Zazen at Myoushin-ji. They also went to KidZania for career education, and enjoyed USJ rides.
March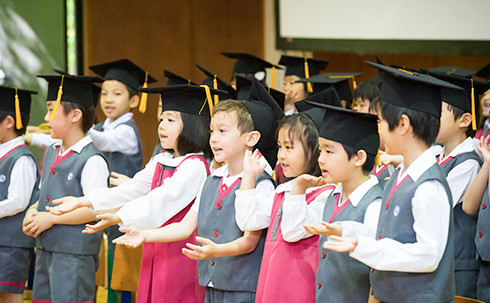 Kindergarten Graduation Ceremony
 A graduation certificate is awarded to each graduating child, and each child will step forward to advancing into elementary school.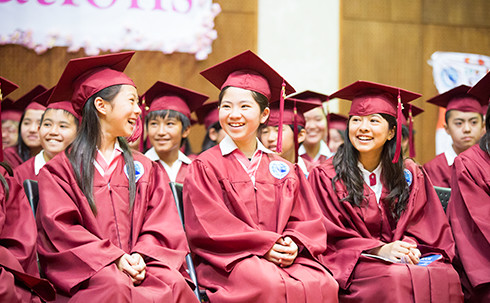 Graduation Ceremony
(Elementary School / Junior High School)
A graduation certificate is awarded to each graduating child. Every year, graduating students sing in a chorus and make presentations on their memories of the past school year. It is a joyful moment to see how they are growing.
Other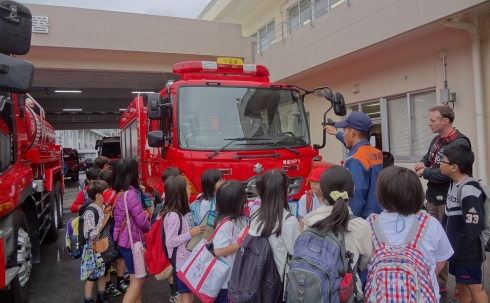 Excursions and Field Trips
Excursions and field trips take place at each grade level to experience nature and cultures.
Parent / Guardian Visiting Days
There are two parent/guardian visiting days a year for the Kindergarten, while there are three such days for both Elementary and Junior High schools. At some grade levels,an event with the participation of parents and guardians may be organized at the end of a semester.
Long School Holidays
Long school holidays include spring break (approx. two weeks), summer break (approx. one month), fall break (approx. one week), and winter break (approx. two weeks).