October 26th Amicus Junior High School had our 2nd annual Speech Contest.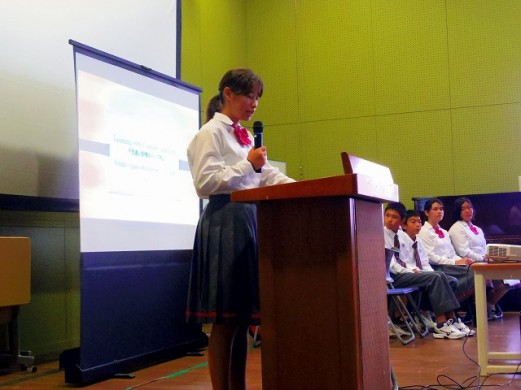 There were 11 students from 6 classes participating in this year's competition.
The event was held during junior high open class so parents were able to watch.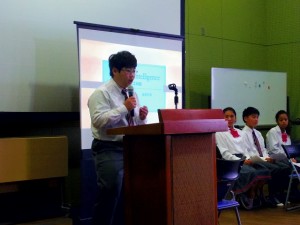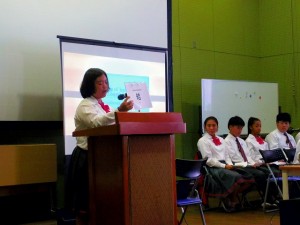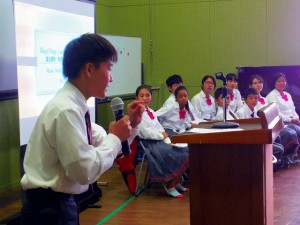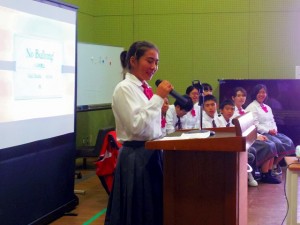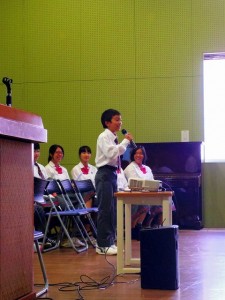 There were two main styles of speeches, research and personal.  Research speeches had topics like computer hacking and tuna while personal speeches were about junior student issues like homework and smartphones.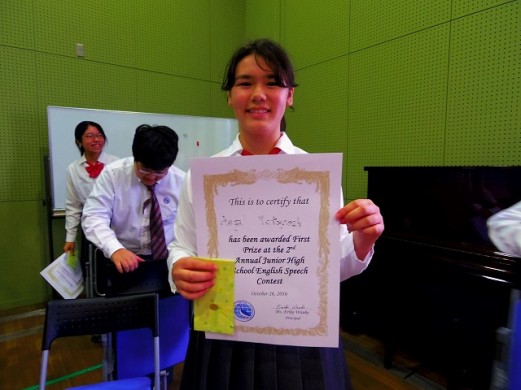 This year's winner was A.M.; a studnet form 9C, her topic was The Black Market Organ Trade.
Runner up prizes went to Y.M. (Stop Bullying!) and K.S. (How to manage smartphones). 
The principal's award went to S.E. (Artificial Intelligence).
Congratulations to all participants, the six top speeches will be shared with the Gr.5 and Gr.6 students next week.