To Know More About AMICUS
Here are the 4 different ways to learn more about us 
➀School Tour / Info Session
Tour the classes and hear about our curriculum!
Questions about Bus? Tuition? After School Care?
FAQ desks will be available.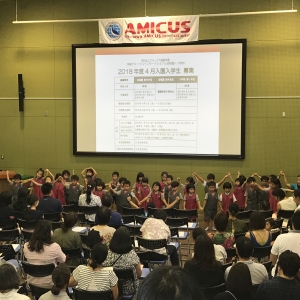 Dates and Time
◆Every year we hold our info-session in July and September.
◆We have finished all info-sessions for the new entrance for SY2020.
●
Contents
◆ School Info-Session includes the following:
 ・Kindgarten Tour
 ・Kindergarten and Elementary Info Session
 ・Elementary School Tour 
➁AMICUS Cafe
~Off Campus Info Session~
What is it like to study at AMICUS?
Find out more about AMICUS from current parents. 
Experience "Immersion" for parents. Join for a mini lesson!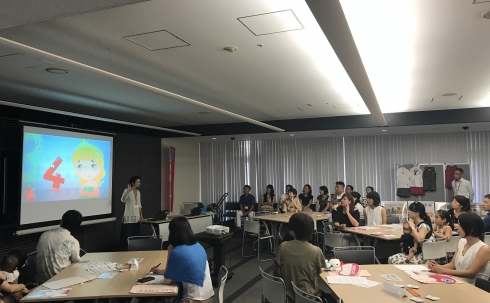 Dates / Time / Places
◆Every year we hold our AMICUS Cafe around August~September, in Naha and Nago.
"Play & Learn" –  Come and join us for a live experience at AMICUS!
AMICUS campus will turn into a festive site!
Model lessons will be offered by our teachers and experience what it's like to be in an English immersion class *
There will also be some Food booth and activities by parents and current AMICUS students.
*Reserve your spot at the event venue (capacity limited).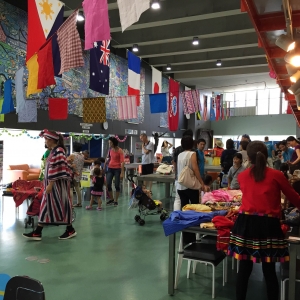 Date / Time
◆We hold our Summer Festa around September.
◆We have finished all info-sessions for the new entrance for SY2019.
④Group Tour / Observation for Educators
Educators may book through here.
If you're thinking about transferring your child but live outside Okinawa,
or cannot participate in ①~③, here is your chance!
You're also welcome even if you're not willing to send your child, but just interested in our school.
We'll take you on a tour around the school.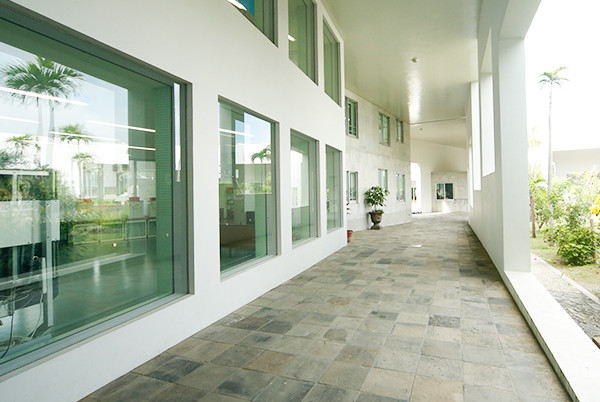 Dates [By Reservation Only]
◆Tuesdays 10:50~11:50 *
*Except school events, days before and after school events, school holidays, and public holidays by the Japanese calendar.
●
◆Applies to:
・Educators
・Parents who are considering Transfer Admissions
・Residents outside Okinawa, and people who can't attend our orientation
※There may be a case where we ask you to attend our Info Session ➀~③ instead of the Group Tour:●
1. if you reside in Okinawa; and/or 
2. planning to apply for the SY2020 Entrance for K1 and Elementary Grade 1, as we would like to give priority to the above people in the "Applies to" section.
[Reservation form]
https://forms.gle/7EAuEwrsmnexLXau5
◆ Educators 
[Reservation form]
https://forms.gle/Zr9oZTKqVJzrCUkv8