To Know More About AMICUS
Here are the 4 different ways to learn more about us 
➀School Tour / Info Session
Tour the classes and hear about our curriculum!
Questions about Bus? Tuition? After School Care?
FAQ desks will be available.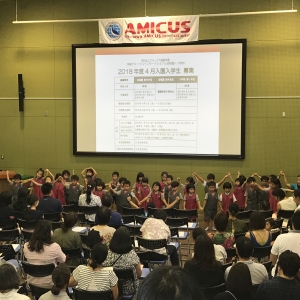 Dates and Time
◆Session #1 – Fri., Jul. 5, 2019
◆Session #2 – Wed., Sep. 18, 2019
●
 Kindgarten Tour 9:20~9:45
 Kinder., and El., Info Session 10:00~10:35 (Reception starts at 9:30~)
 El. Tour 10:45~11:35
Contents
◆ School Info-Session includes the following:
 ・Kindgarten Tour
 ・Kindergarten and Elementary Info Session
 ・Elementary School Tour 
★Due to a favorable reception, each information session has reached its capacity.
We will hold a temporary info session at the AMICUS Summer Festa.
[Date]
Saturday, September 7th. 12:30-13:30 ※Summer Festa itself will be held from 10:30 to 14:00. Please check ③ following this page.
[Contents]
・School introduction of kindergarten and elementary school (No School Tour)
・Explanation of entrance examination
・Explanation of the SY 2020 Admission
[Resevation Capacity] 20 families ※No reservation necessary for the Summer Festa itself.
Only those who fall under the following are accepted.
–Those who are applying for the SY 2020 admission
–Those who couldn't reserve a spot at either of info session and AMICUS cafe
[Resevation form]
https://docs.google.com/forms/d/16QaunCe1Xf62vTUlJpQBk8GDCvHmhw5tmpOaTVyRsGo/viewform?edit_requested=true
➁AMICUS Cafe
~Off Campus Info Session~
What is it like to study at AMICUS?
Find out more about AMICUS from current parents. 
Experience "Immersion" for parents. Join for a mini lesson!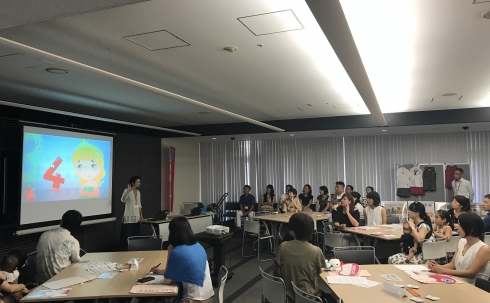 Dates / Time / Places
◆Sat., Aug. 31, 2019 14:00~15:30
 Venue: Meio University SAKURAUM 6F Sky Hall
 Address: 1220-1, Biimata, Nago City, Okinawa
◆Sun., Sep. 1, 2019  10:00~11:30
 Venue: Jichi Kaikan (Naha City) Floor 4
 Address: 116-37 Asahimachi, Naha City, Okinawa
※We have closed our reservations for AMICUS Cafe in  Naha city, as we have full seats reserved.
We are still accepting the reservation for the AMICUS Cafe in Nago city. Please make a reservation from here.
"Play & Learn" –  Come and join us for a live experience at AMICUS!
AMICUS campus will turn into a festive site!
Model lessons will be offered by our teachers and experience what it's like to be in an English immersion class *
There will also be some Food booth and activities by parents and current AMICUS students.
*Reserve your spot at the event venue (capacity limited).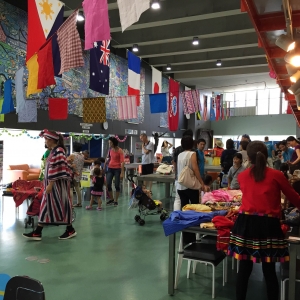 Date / Time
◆Sat., Sep. 7, 2019 10:30~14:00
 Free to enter & exit at anytime.
 No reservation required.
④Group Tour / Observation for Educators
Educators may book through here.
If you're thinking about transferring your child but live outside Okinawa,
or cannot participate in ①~③, here is your chance!
You're also welcome even if you're not willing to send your child, but just interested in our school.
We'll take you on a tour around the school.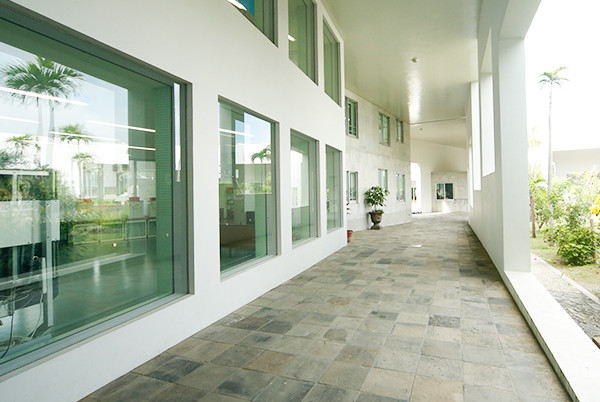 Dates [By Reservation Only]
◆Tuesdays 10:50~11:50 *
*Except school events, days before and after school events, school holidays, and public holidays by the Japanese calendar.
●
◆Applies to:
・Educators
・Parents who are considering Transfer Admissions
・Residents outside Okinawa, and people who can't attend our orientation
※There may be a case where we ask you to attend our Info Session ➀~③ instead of the Group Tour:●
1. if you reside in Okinawa; and/or 
2. planning to apply for the SY2020 Entrance for K1 and Elementary Grade 1, as we would like to give priority to the above people in the "Applies to" section.
[Reservation form]
https://forms.gle/7EAuEwrsmnexLXau5
◆ Educators 
[Reservation form]
https://forms.gle/Zr9oZTKqVJzrCUkv8