"Real learning" received from my mother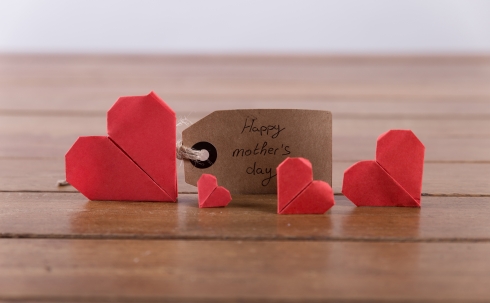 Although I was a personality like "striking the stone bridge carefully", I have the experience of giving me "strength" like "pick up chestnuts in the fire".
It is also the origin of my "philosophy as a teacher".
It was October 35 years ago from now. Suddenly my mother fell down with illness when I worked as a teacher half a year ago.
It was just when the rice field was harvested and everyone in my family probably thought that she was overworked. Until then, my mother always stayed at home, I never thought deeply the meaning of my mother in my family.
However, when my mother was not in my family, there were lots of troublesome things. What I did not do, such as meal preparation, laundry, cleaning, etc., has attacked me.
A half year passed like that…
My mother died in the spring of 1984.
On the funeral day, students in my class took a thousand paper cranes and attended.
"Teacher, I am sorry… Our wish has not reached your mother…"
At that time, my tears overflowed and wept with a loud voice. It was very embarrassing, but I was very happy to feel pure attention of my students.
Students who think not only of me, but also my family. I felt the pleasure of the teacher.
After that, I lived for a while with my father, my sister and myself.
These things have already gone into the past, and now I can talk calmly.
I feel that I became stronger was the greatest guidance my mother taught to me through "Farewell to Death".
It was a sudden and painful thing to say parental separation, but I think that I was able to catch up on my mother's mind.
If my mother was still alive now, I must have become a weaker person.
I am grateful that my mother left in this way.