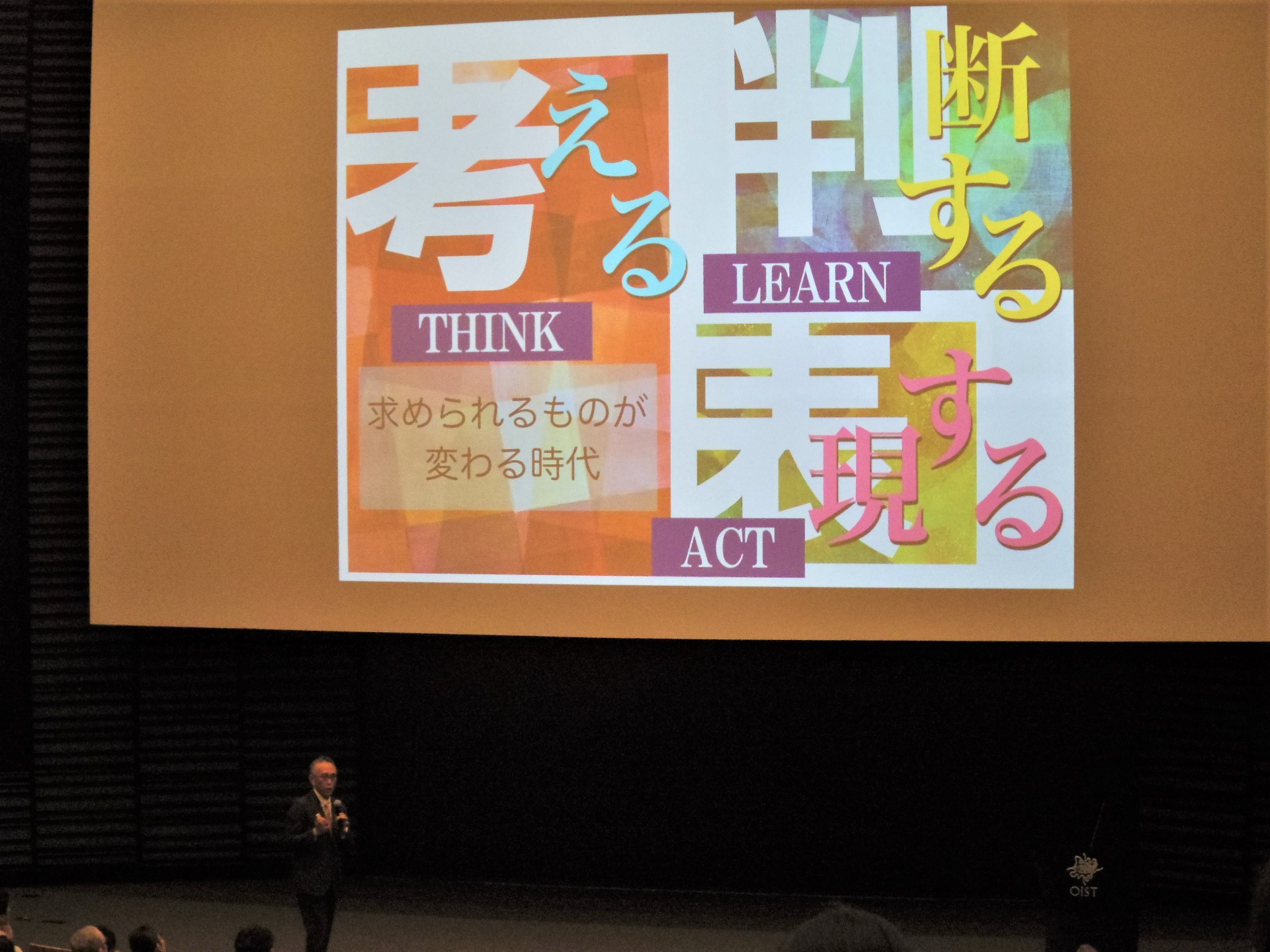 Our yearly information session for parents and guardians was held on Saturday, April 20th at the Okinawa Institute of Science and Technology (OIST).
Our new headmaster, Mr. Onishi, said the following in his presentation: "AMICUS teachers come from 15 countries, which makes up a "Global Community" by themselves. We use English as tool in AMICUS, and this is how we are going to improve students' ability to Think, Learn, and Act. "
Our elementary school principal, Mr. Dakin, explained about the new attempts for the Elementary School in 2019.
We look forward the future growth of AMICUS with Headmaster Onishi and kindergarten/elementary principal Mr. Dakin as our leaders.
Hisao Onishi, Headmaster / Principal of Junior High School
Sebastian Dakin, Principal of Elementary School and Kindergarten