Considering the impact of the spread of the Covid-19 in Okinawa, we have decided to postpone the workshop scheduled to be held on Saturday, July 31st.
We sincerely apologize for any inconvenience this may cause and thank you for your understanding.
A briefing session will be held online at a later date (scheduled around mid-August). We will inform you about the schedule as soon as it is decided.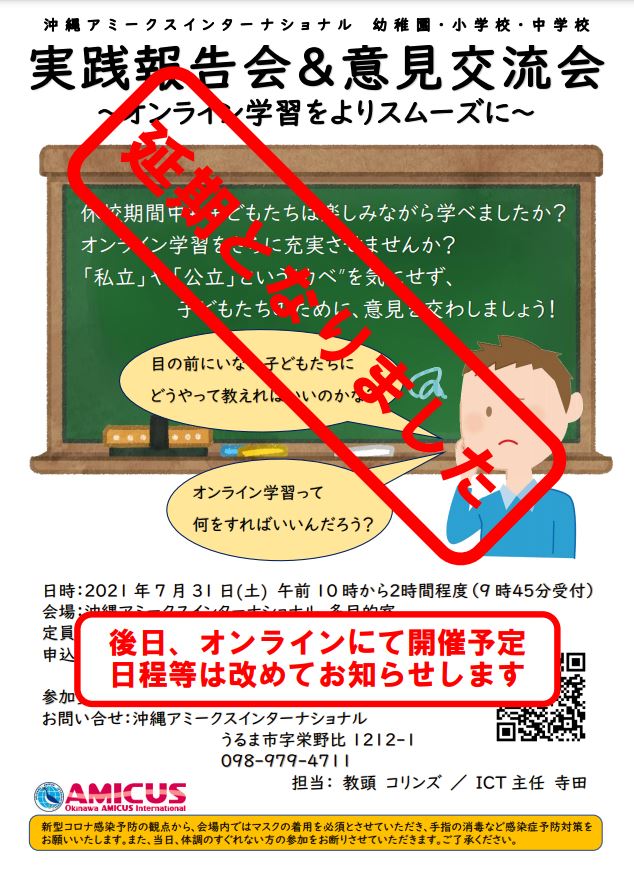 AMICUS will hold a "Distance Learning Workshop" for teachers on Saturday, July 31.
Teachers and school related personnel, who are interested in distance learning, are welcome to book your seat!
For more detail, please see the flyer below.