Every year, AMICUS G4 students visit Bokunen Art Museum
to get ideas and inspiration, to work on a vast woodblock printing (hanga).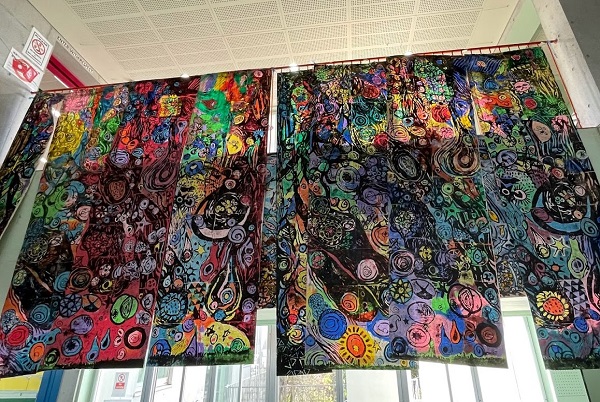 The theme of the year was "Soul (Mabui)." Each child expressed his or her soul through the artwork.
Then they invited Mr. Bokunen to the school to show him the completed work and spend time with him.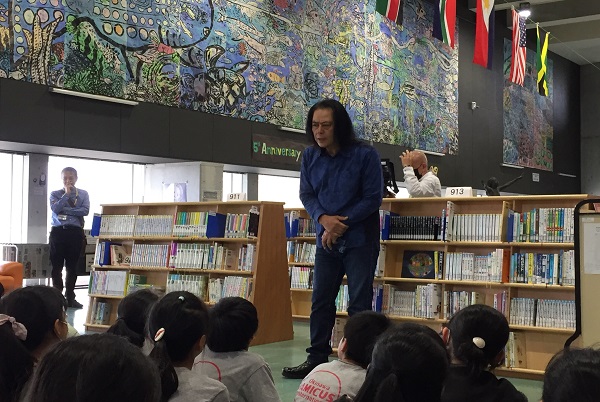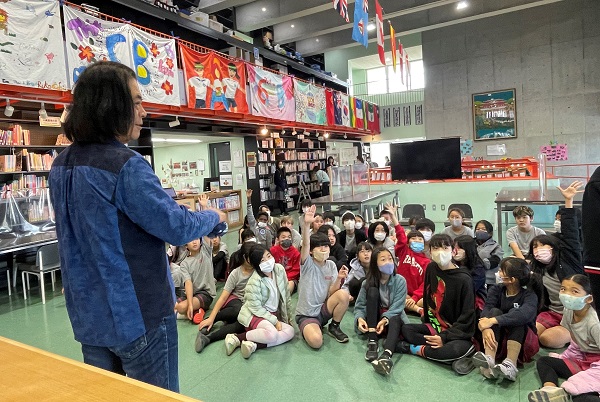 Thank you, Mr. Bokunen and the museum staff for visiting!