This year, 5th graders will focus on agriculture (mainly rice farming) as their theme of Project Based Learning (PBL).
As the first part of their study, they visited a farm in Kitanakagusuku Village, Solfa Community, to learn about agriculture.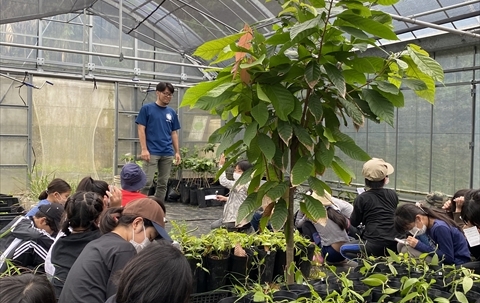 In this farm, they have eight fields and food is grown without pesticides or fertilizers.
The students harvested carrots, planted Brazilian bananas, and listened to Mr. Tamaki, the representative, to find learning points for their future studies.
When the carrots were successfully harvested, the students looked happy and said
"I want to try tasting them."
G5 is making plans for rice cultivation in August!