On Friday, the second graders visited Okinawa Zoo & Museum for a field trip.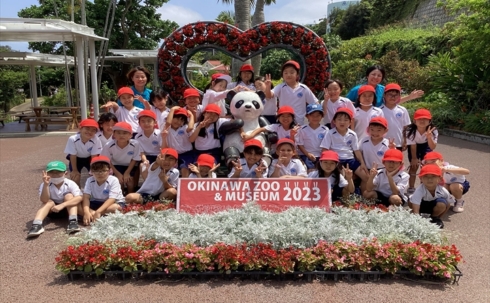 At first, the staff talked about the "birth of animals" using examples of actual animals born in the zoo, such as giraffes and turtles. 
After that, they went around the zoo and observed the animals.
After lunch, the students enjoyed the exhibition at the Wonder Museum.
The students were very interested in all the activities.
They enjoyed and learned a lot on their first field trip!