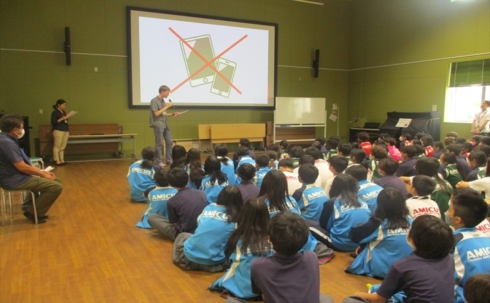 Many students use the school bus not only for their daily transportation, but also for their field trips.
In order to ensure safe and secure use of the bus, a school bus safety orientation was held.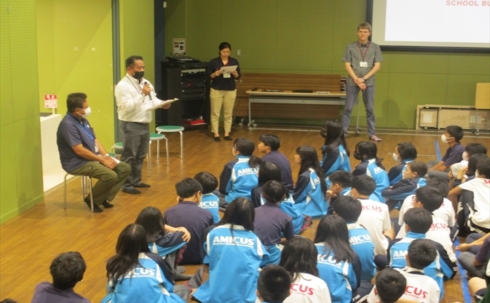 The students were reminded of the importance of wearing seatbelts and of good manners while riding.
The drivers and attendants also spoke how important it was to follow the school bus rules.
We also had an emergency evacuation drill and checked the alarm button in case they were left behind on the bus.
This orientation will be held sequentially for all grades.