Hisao Onishi, Headmaster / Principal of Junior High School 
     Imagine a world where you can celebrate your son's birthday with grandparents who live on different Sakishima islands through a transmitted image at the same time. Imagine having an appointment with a doctor in Naha and being diagnosed without leaving your isolated home island.
     This is the beginning of new era, which connects various fields in cross-sectional ways often called "Super Smart Society 5.0".  The environment that surrounds Japan and the world has gone through radical changes and existing structures, methods and ideas are no longer applicable.  Everyone's "ordinary" or "common" ides are being questioned and reexamined in all directions.
    In Society 5.0, qualities in demand are critical thinking skills, which solve problems with diverse effects, communication skills to work smoothly with others, and creativity to produce something new utilizing acquired knowledge and skills.  School education needs to pay close attention to society's evolving needs; schools should reflect the educational needs for the future.
As we go through these rapid changes, I am deeply thankful and feel fortunate to be here at AMICUS, at the same time, aware of the complex expectations and responsibilities required of me.
     Educational philosophy at AMICUS,「Developing global citizens who can think, learn and act independently in a learning environment where students forge their own paths for the future.」is well matched to the goal of equipping children with required skills for their future.  Here at AMICUS, daily experiences tie directly to globalization.  I would like to make AMICUS the place to provide opportunities for students to develop their communication skills, in addition to English communication skills, by fully utilizing available human and material resources.  Students will acquire and apply necessary knowledge and skills, to motivate intellectual curiosity and to develop positive self-esteem in order to nurture their creativity in their daily activities. 
     Together through pursuing these goals, I would like to support, with the help of teachers and staff, further building AMICUS so that is a safe, fun and trustworthy school that is loved by everyone.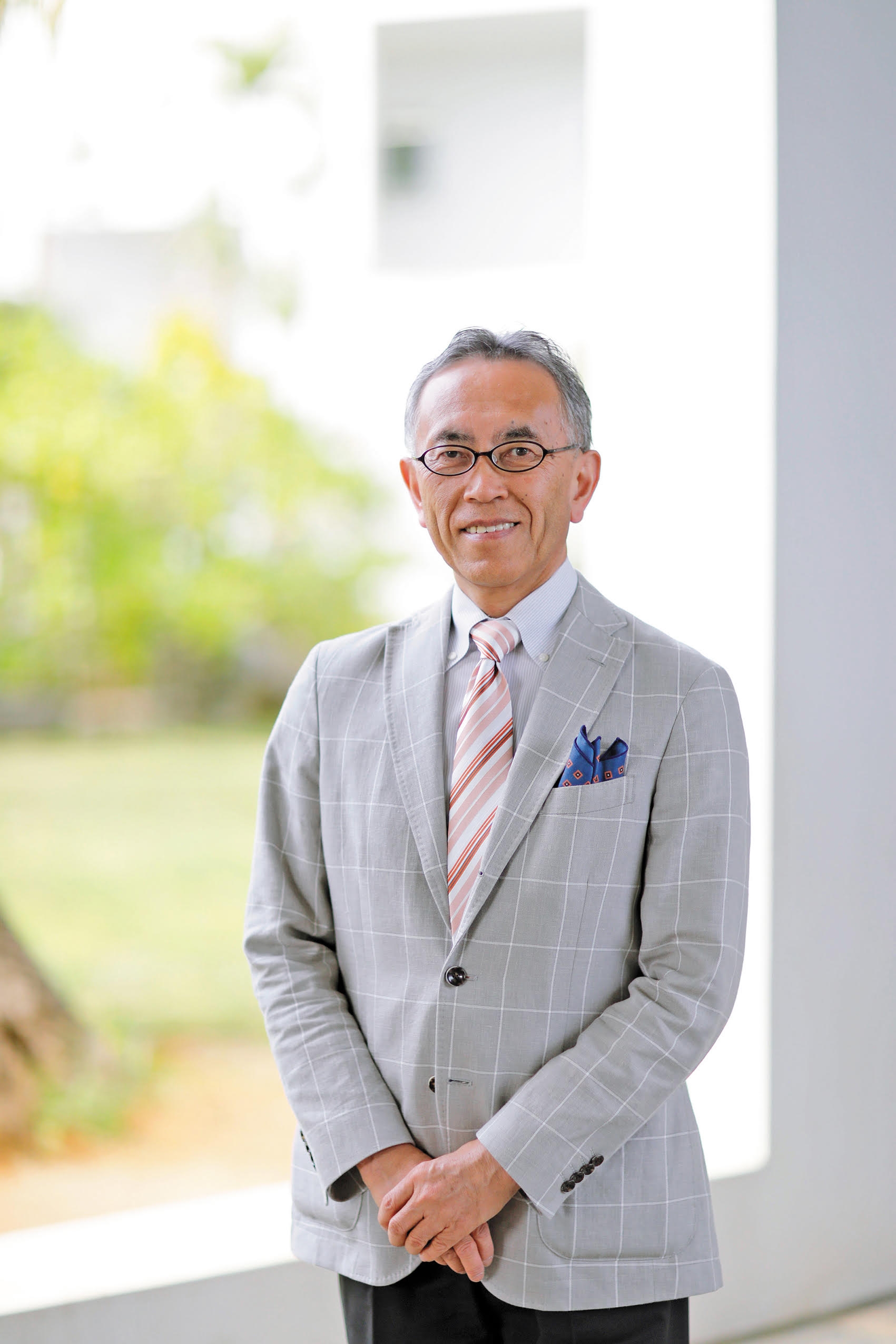 Sebastian Dakin, Principal of Elementary School & Kindergarten  
     The increasing pace of technological innovation and change, changes in the way we work, changes in society, changes in population structure – all of these have one common thread; change. Change brings opportunities and challenges. When we think about how best to prepare the adults of tomorrow the one thing we do know is that they must be able to deal with change. In fact, as Charles Darwin identified, the ability to adapt to change is the key to success in life itself.
     AMICUS began ten years ago with the goal of raising glocal – think global and act local – citizens. To act upon a global stage, English language ability is an important tool, and our immersion education program is effective because it involves the students using English as a method, as a tool, rather than an end in itself. Likewise, competency in ICT is a tool that students will need, and why we are introducing IT and technology for everyday use in the school.
     Tools are of little use however unless you have the skills and confidence to use them well. Complex problem solving, critical thinking and creativity are the skills that above all other it is thought will be required in the next decade. As children acquire the tools, so they should also be learning to use them, and at AMICUS we will continue to strive to ensure that we are providing the opportunities, challenges and environment in which children can through thinking, learning and acting, become proficient in using their individual abilities to achieve goals.
     Above all I would like our students to have confidence. This includes of course the technical confidence that comes from practice and experience, but also the deep confidence that comes from a sure sense of self and identity. Our greatest mission as a school is to provide an environment in which children feel secure, feel valued and feel happy. Where all children develop a sense of self-worth and respect for the worth of other people. Where identity and diversity are not threats, but a source of security and comfort, and the confidence that come with it. I hope our students leave here seeing change as an opportunity to improve society, local or global.
     Our multi-national staff, student body, innovative approaches to education and our location gives us a wonderful opportunity to achieve all this, and I am grateful for the opportunity to contribute in the years to come to the continued progress and improvement of the school, and the provision of a wonderful world in which for children to grow and learn.