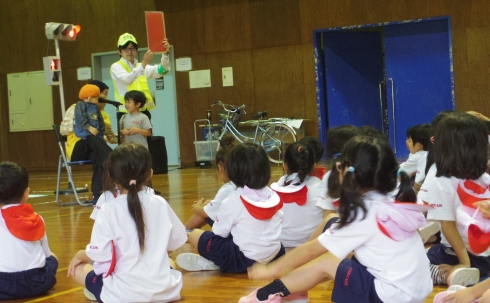 Kindergartners and 1st graders learned about traffic safety today.
They learned about what the three different traffic light colors meant and things to pay attention to when crossing the street. After that, they practiced what they learned by walking through the crosswalk.
They also learned what they needed to do when riding bicycles. 
Children will play outside a lot once the rainy season is over. Let's keep in mind the things learned today and be safe!