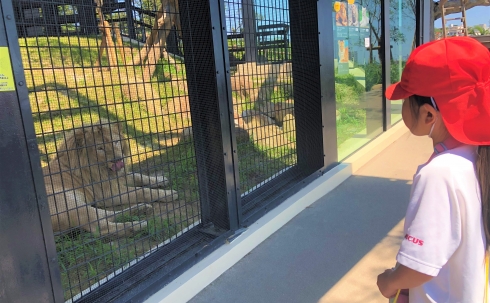 2nd graders are currently learning about animals and plants in English, Japanese, Life skills and Art classes.
They went to the Okinawa Zoo & museum as part of the learning.
The weather was so nice even though it was right in the middle of the rainy season.
They had a lot of activities such as interview with zoo staff, quiz rally by groups, and playing in the wonder museum.
They learned a lot of things and had so much fun with AMICUS graduates who came with them as volunteers.
They will connect the day's experiences with peace month in June through deepening what we learned from this field trip and thinking about the importance of animal life.