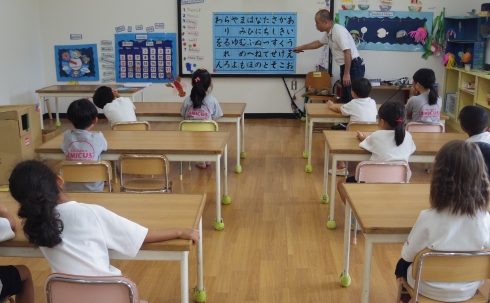 We invited the calligrapher Mr. Nakasone to kindergarten and held a calligraphy activity.
It was their first session today, so they learned Japanese Hiragana first.
After that, they wrote a letter to their family using the hiragana they just learned.
I hope their families will be happy by reading the letters they wrote nicely!
We plan to have calligraphy activities once a month.
Children are looking forward to the next session in one month.