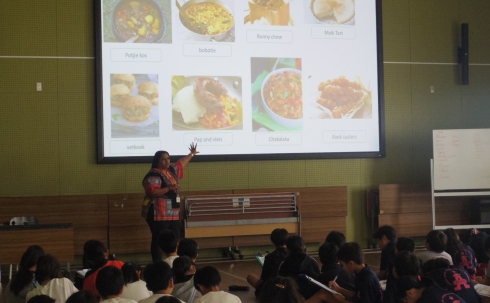 Grade 6 students learned about South Africa in their social studies class today.
One of their teachers who is from South Africa talked about the country's history, economy, food, sports, people's lives and cultures.
The students learned much about South Africa and they also learned about its interesting connection with Japan.
They were very interested in the teacher's lecture during the class. It deepened their understanding of different cultures.