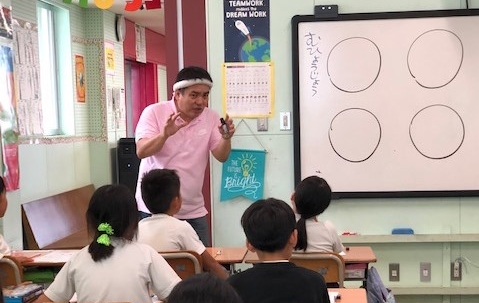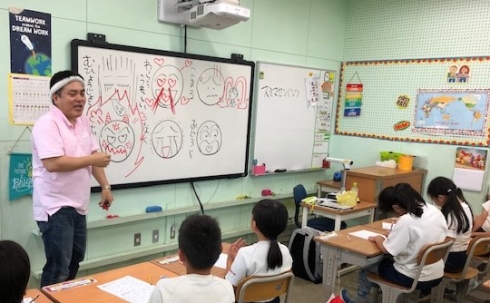 G4 invited the cartoonist "Momococoro," who is famous for the cartoon "Gajyumaru-family" printed in the Ryukyu Shimpo newspaper. He taught them the tricks for making a real cartoon.
He taught the grade 4 classes a special cartoon class. What was important for Mr. Momo working for the Ryukyu Shimpo for the past  ten years was his
"discovery and awareness." He tries to draw pictures by thinking about things around him and seeing them from many different point of view.
He also taught that adding a little twist to the background will change the impression even with the same faces on the characters.
Those students who thought drawing was difficult probably learned some helpful tricks to draw.