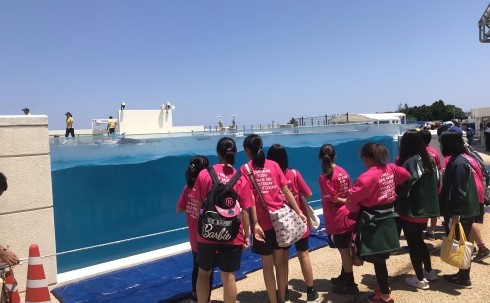 G7 had an overnight field trip in northern Okinawa on May 24th and 25th.
Day 1: They learned about the stars seen from Okinawa at the planetarium in Ocean Expo Park, and after that they were very excited to see the dolphin show. 
They also went to the museum to learn more about indigenous culture. After their time as Ocean Expo park, they cooked in a curry competition at the Nago Youth Center where they stayed.
Day 2: They enjoyed cooking hot dogs made with milk packages and games of basketball, volleyball and dodge ball in Nago Youth Center's gym.
The students quite enjoyed their trip and felt they grew from the experience.