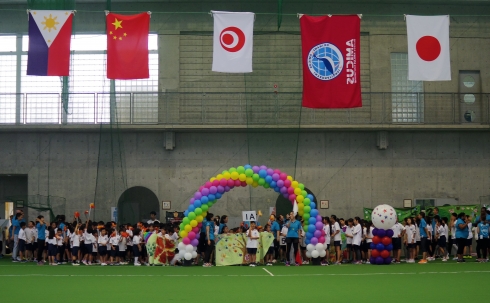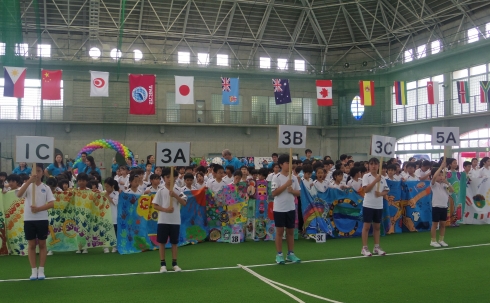 Elementary students held Sports Day on Saturday, June 8th.
Students enjoyed playing sports and dancing with their families.
They showed what they had diligently practiced until the Sports Day.
The session for students in grades 1, 3, and 5 was held in the morning.
1st graders showed a cute dance with pompoms.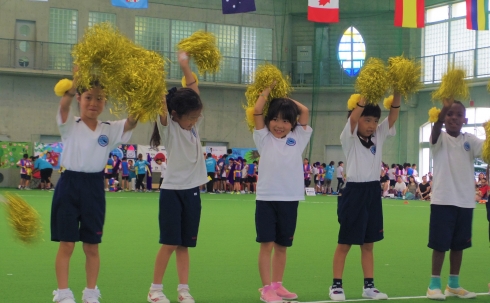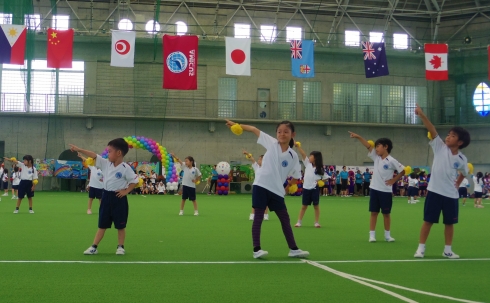 3rd graders did a cool dance with exciting music.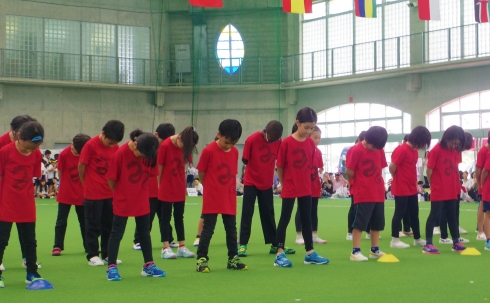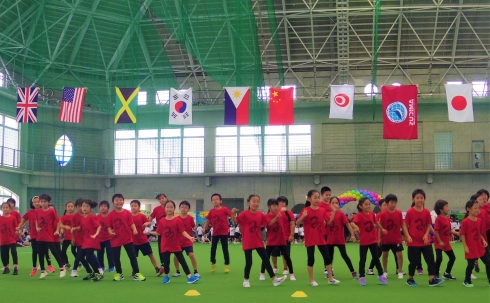 5th graders performed a unique and creative Okinawan Eisa dance, and they also competed with each other's classes playing jump rope.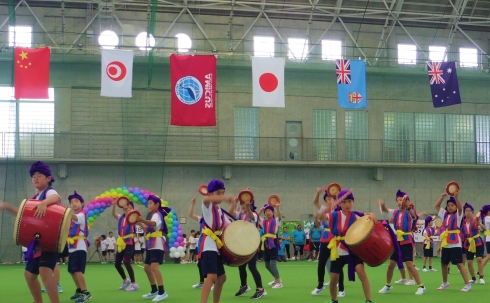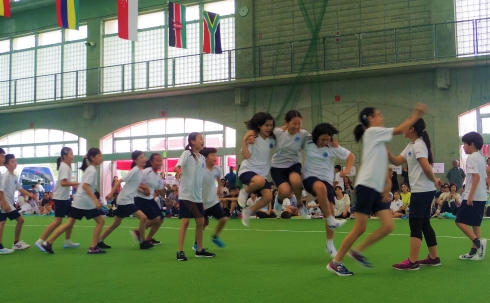 They also had fun with their families through some activities like ball sandwich, rolling a big ball, and dancing.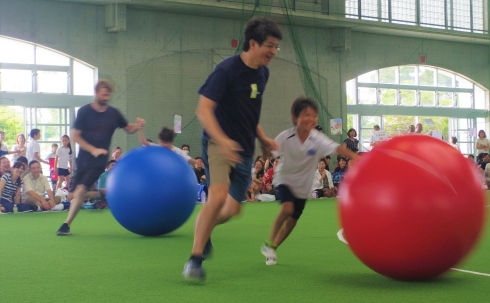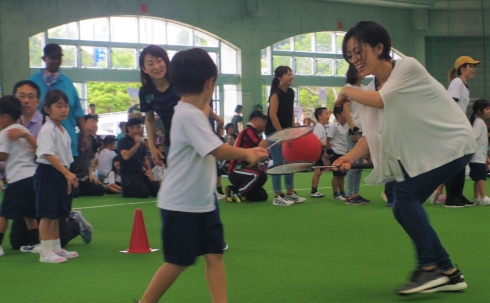 In the afternoon, grades 2, 4, and 6 students performed.
2nd graders did a cute dance to the tune of the song " Choco latte".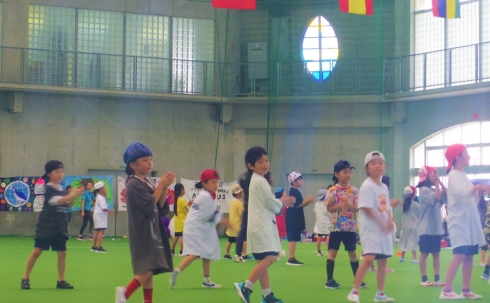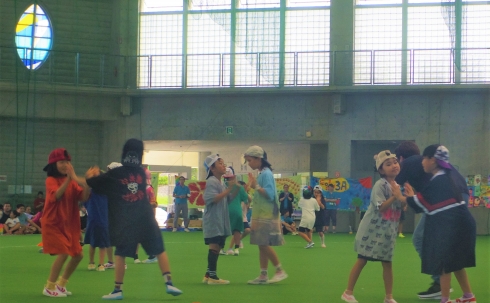 4th graders cooperated with each other and performed set gymnastics.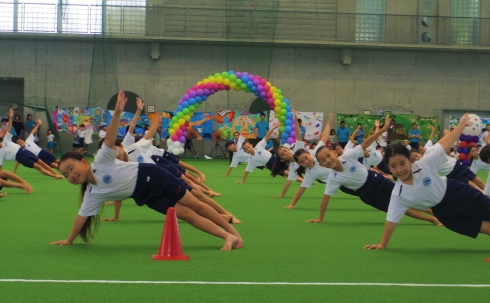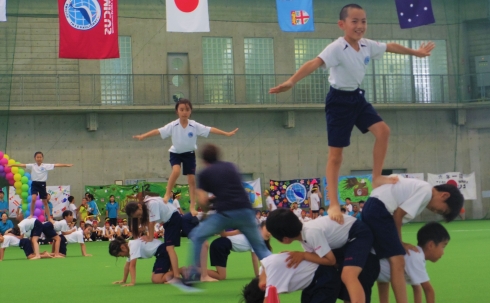 6th grader performed a powerful, sharp movement dance and mesmerized the audience.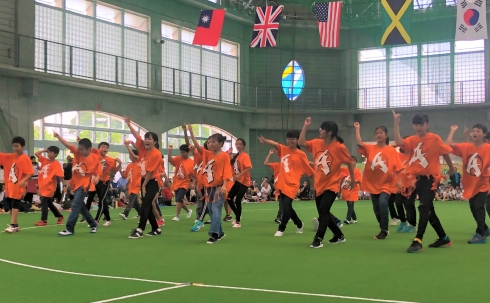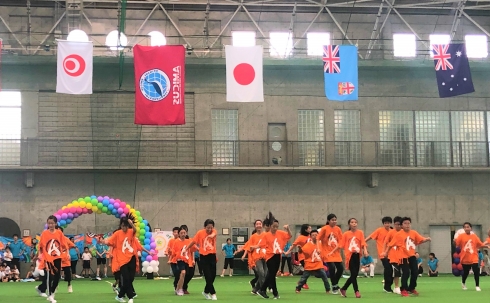 Students and their families also enjoyed musical chairs, ball-toss game, and tug of war.