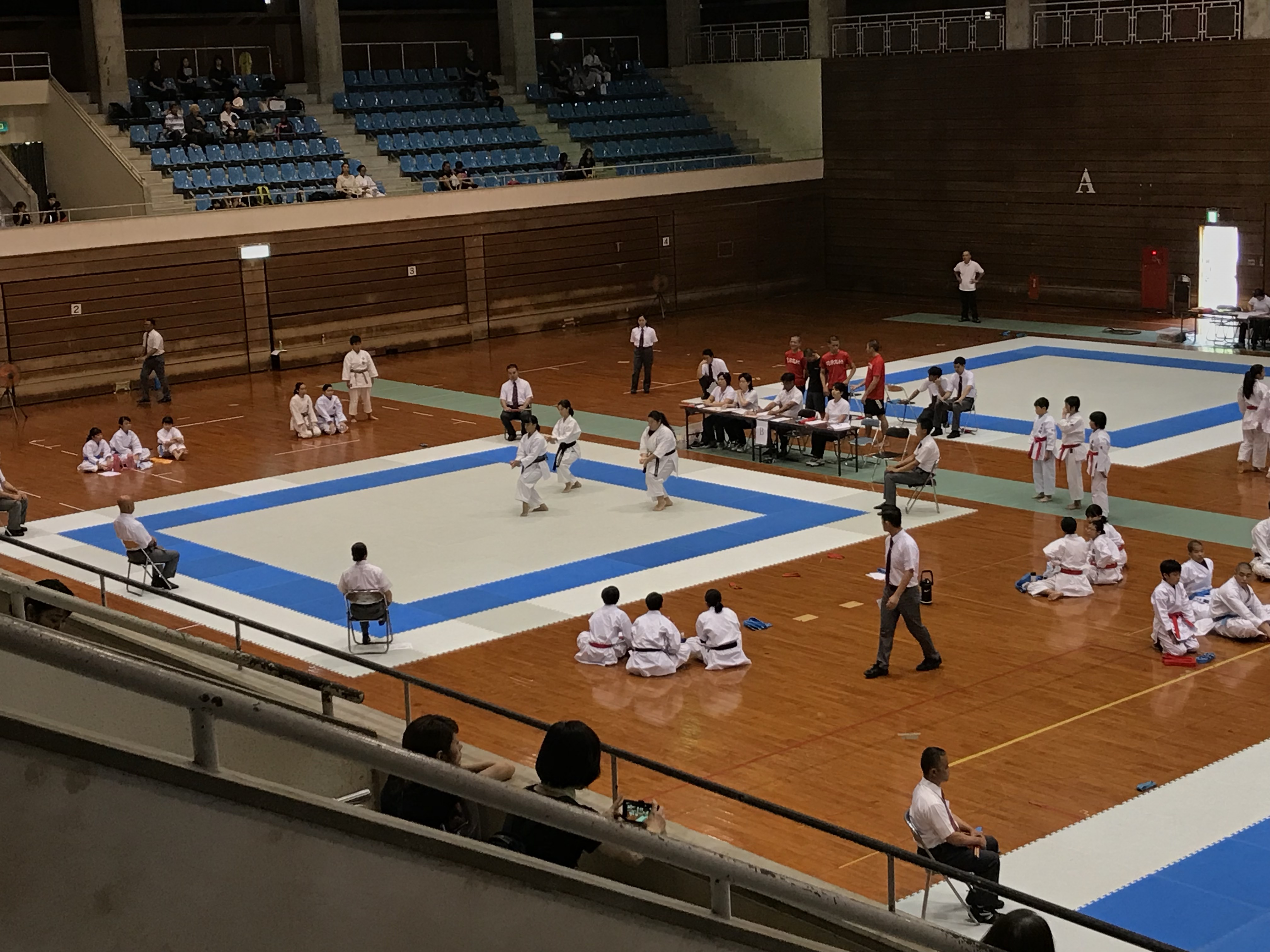 Some AMICUS Students participated in the Okinawa Junior High School Physical Culture Association's summer Karate and tennis tournament.
9th graders tried their best because it was their very last time to participate in the competition.
For the Karate tournament, two boy students performed individual Karate forms, three girl students performed group Karate forms and will be proceeding to the prefecture Competition.
For tennis, one student from boys singles will also be advancing.
The next Karate competition will be held on June 29th, and tennis on July 22nd and 23rd.