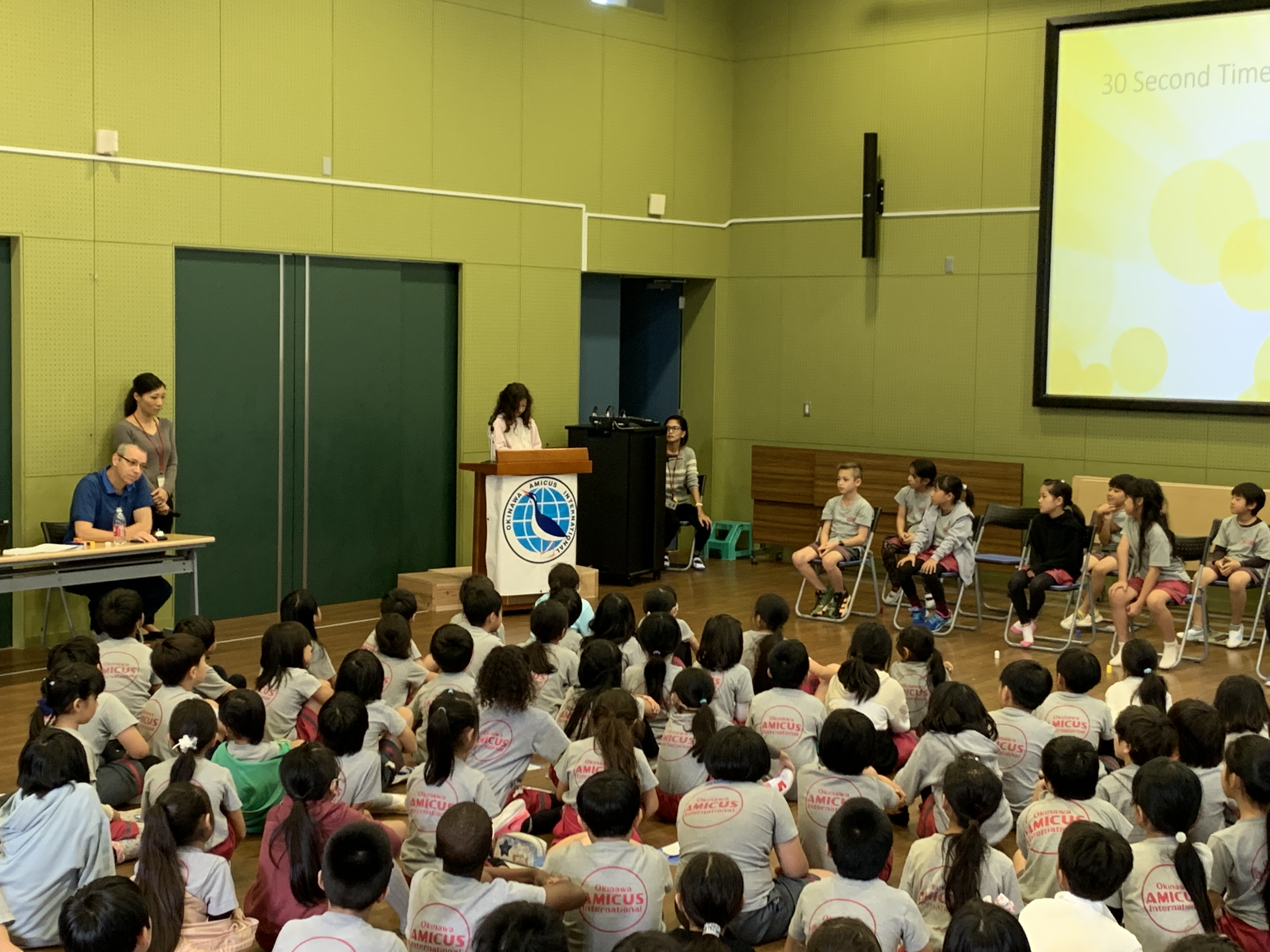 AMICUS
 had its third annual "Spelling Bee Contest", held on January 27th and 28th.
The children had been practicing hard in preparation for the day. 
All the participants did well, maintaining their 
concentration, despite
 the tension in the contest room.
The winner from the G4 – G7 will be proceeding to the National Contest held in Tokyo in March.
Great job to all the participants!!!