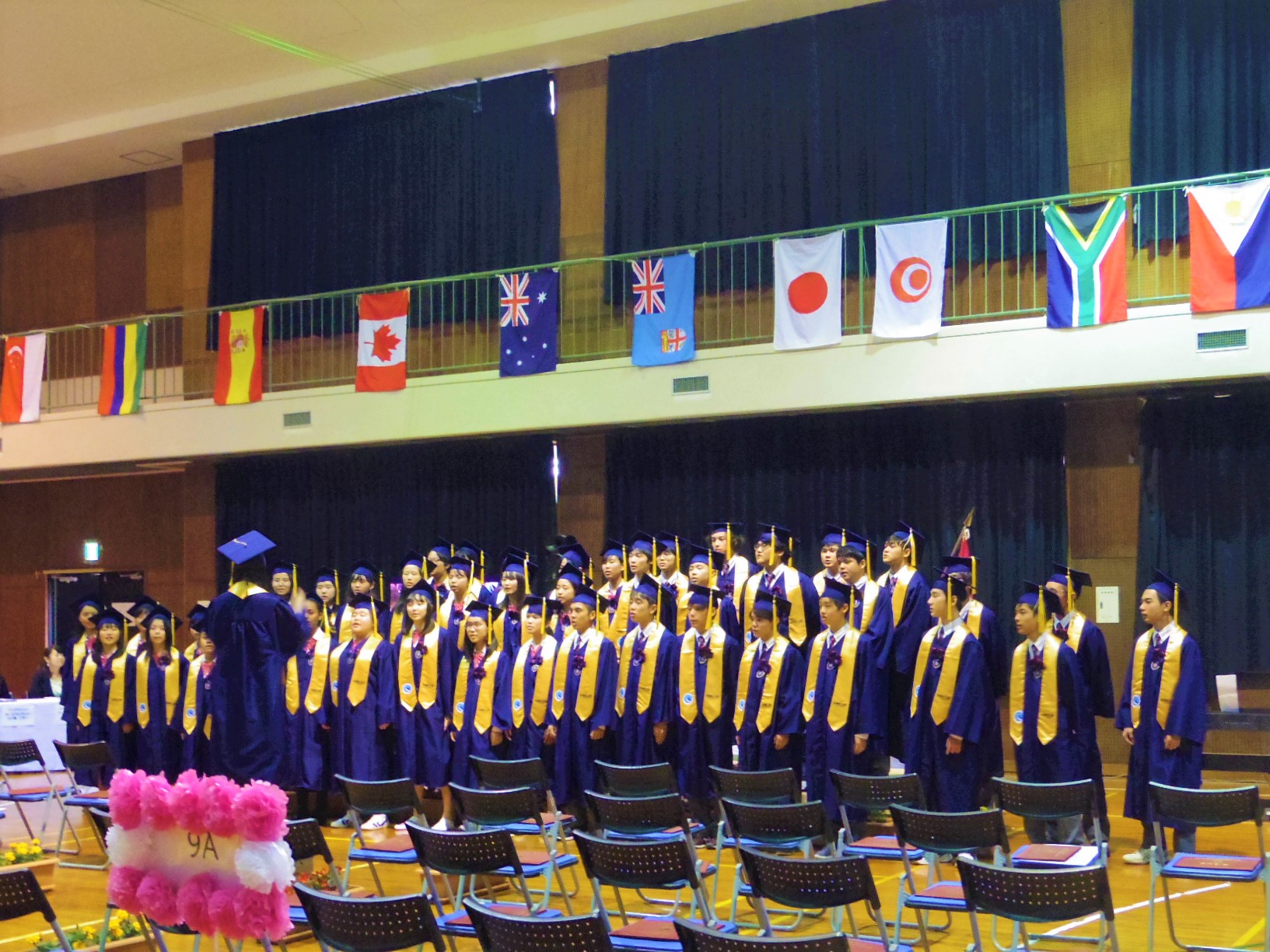 After 9 years in AMICUS, the grade 9 graduated on Saturday, March 7, 2020.
The students have worked very hard to achieve their dreams for which they are excited.   
During their time in AMICUS, the students have acquired the skills to learn, think,  and act independently. 
They made a lot of good memories, acquired innovative knowledge and experience of living in a multicultural environment at AMICUS.
From now on, they are set on a new path ready for new adventures. 
Some of them are going to high school in mainland Japan while the rest preferred to stay in Okinawa. 
They graduated with a bittersweet feeling because they are ready to face new challenges
but also sad to leave their friends with whom they have spent so many years together. 
We can only wish that success keeps following them in whatever they do today and always.