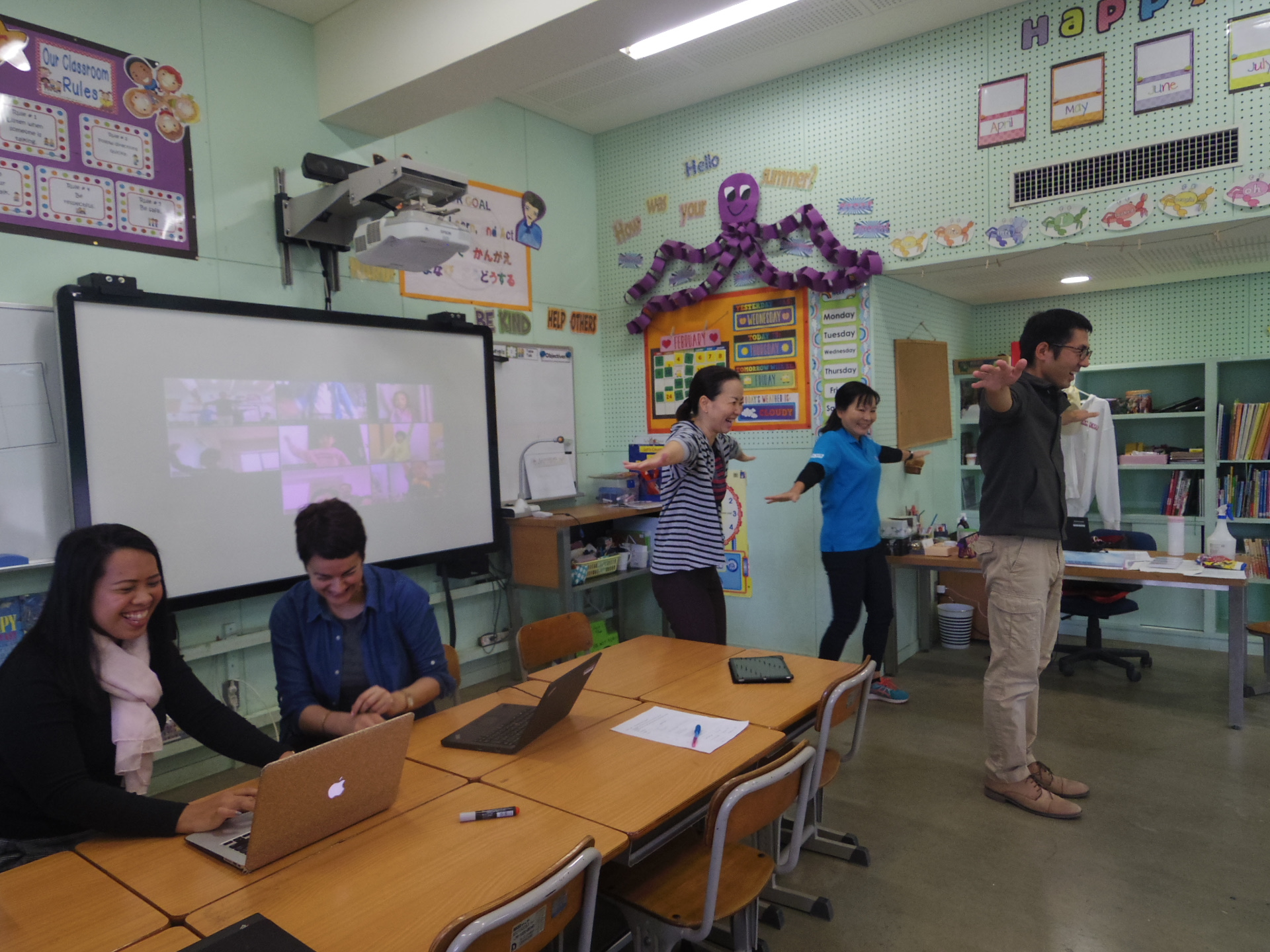 While school is closed to prevent the new corona virus outbreak, AMICUS students have been trying to learn in various ways,
including completing assignments, using online apps to take classes and talking to teachers face to face online.
Today, we'd like to show some of the classes that are using these apps to interact with students.
In one of the elementary classrooms, students were moving their bodies with teachers,
and they were also trying some quizzes and tasks like "Look for something ** at your home", "How do you spell **?" etc.
Also, some of the other classes had a home ec class to learn how to make "somen-champru (Okinawan stir fried noodles)",
tried English quizzes, listened to a story, and had PE.
In Junior high school, they were having English and social studies classes.
During the social studies class, students were learning about the geography of Chubu-area in mainland Japan.
They seemed like they were having fun answering many questions with their classmates.