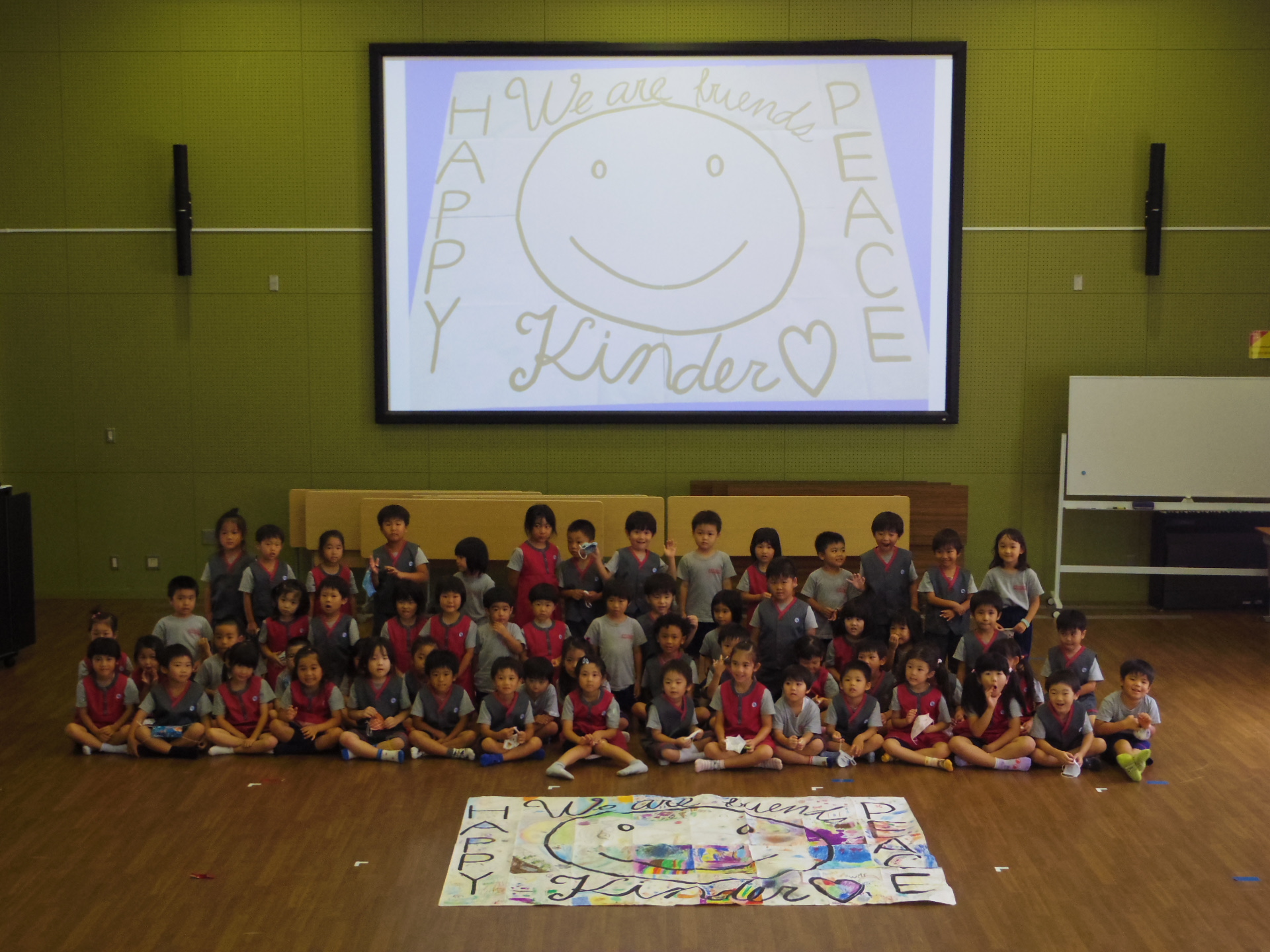 This year's "AMICUS Peace week" was on the week of June 15th to 19th.
Today, we will talk about what kindergarteners did during the week.
Kindergarten children worked on coloring one of the artworks in pairs, mixing K1 and K2.
Then they put all their colorings together and made one big artwork!
At the peace assembly, they thought about what they could do to make a peaceful world by listening to our kinder principal Mr. Daikin.
We are hoping that we can make a world filled with peace by starting being nice to our friends, little by little, 
just like how we made a large art project from the pieces of artworks put together.
We hope our peace spreads to all over the world…