Okinawa AMICUS International will be conducting a 3rd Transfer Examination.
We are looking for transfer students who will start school from either January, 2021 or April, 2021. Please note The contents are subject to change on account of the Covid-19 situation.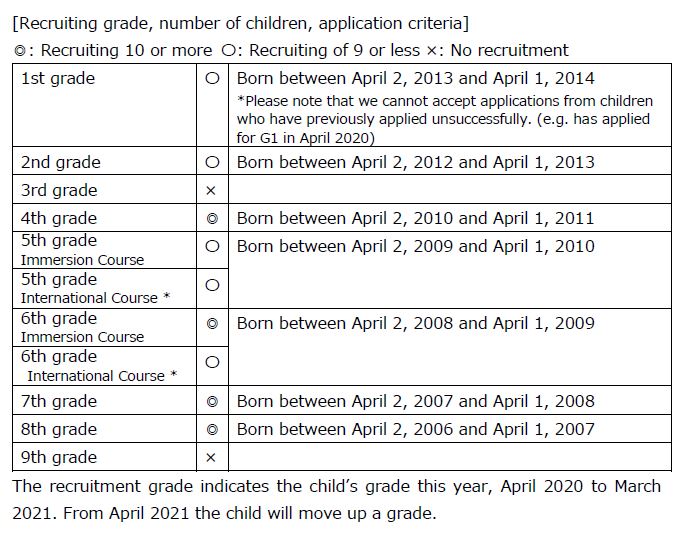 *For applications to the International Course, one of the following must apply:
 – Using English daily as first or second language
 – Has lived in an English-speaking country for 2 years or more, attending a local school(excluding Japanese speaking schools) and is currently within 1 year of returning to Japan
 – Has attended an English-speaking school for at least 2 years (regardless of geographical location) and is currently either attending or within 1 year after period of attendance.
[Application location/period]
Application materials available from: Our school admin office (Weekdays 10:30-16:30)
Application materials available : between October 13, 2020 (Tue) to October 22, 2020 (Thu)
              Requests for application materials to be posted by mail will be accepted until 16:30 Monday, October 19.
              If you would like to have the materials sent by mail, please request from the form as below.
              [For residents in Japan] https://forms.gle/5qiMWyuCSqxe8ojTA
              [For overseas residents] https://forms.gle/sVwnbbc4MASxBe477
              We will only send application forms to families in Japan.
              If you are living overseas and wish to receive an application form, we will send you an email.
[Application acceptance period]
From October 13, 2020 (Tue) to October 23, 2020 (Fri) *If mailed, postmarks for these dates will be valid.

[Examination fee]
20,000 Yen
[Examination date and content]
First screening: Document selection 
Second screening: One day between November 13, 2020 (Fri) and November 20, 2020 (Fri)
        The test schedule notification will be sent to those who passed the first screening on October 30th.
        ・Interview with applicant (including check of English ability),  parent-child interview, written examinations
         (Japanese/English/Math)*
         *For written tests, the Japanese test will be conducted in Japanese, all others in English.
        ・The trial classes, which we normally do for trial exams, will not be conducted this year on account of 
         COVID-19 prevention measures.
        Please wear a mask and take body temperature on the day of the second screening.
        Also, please refrain from traveling abroad within the two weeks prior to the test date.
[Notification of Results]
Thursday, November 26, 2020 (subject to change)
[Admission procedure period]
Between the date of the announcement of results, and Monday, December 7
[School start date]
Grade 1 to 5 and Grade 7: January, 2021 or April, 2021
      Please specify your intended school start date when you enroll.
Grade 6: April, 2021
Grade 8: January, 2021
Click here for the transfer page