The 63rd Okinawa Junior High School Summer Swimming Competition was held July 3rd and 4th.
One of our junior high students proceeded to the final after an intense battle!
He showed a great swim in the final, and made a great result even though he is still in 7th grade!
G7 Asahi Yamamoto
Breaststroke 200m 4th place
         100m 5th place
We are looking forward to his successes within and outside the school!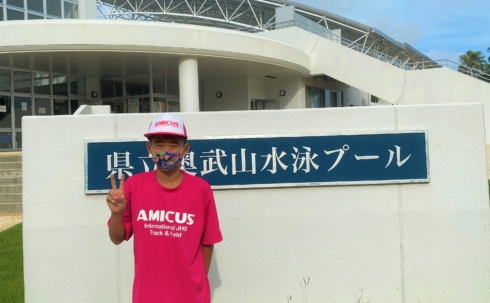 We also tweet about our scool life!
https://twitter.com/AmicusOkinawa