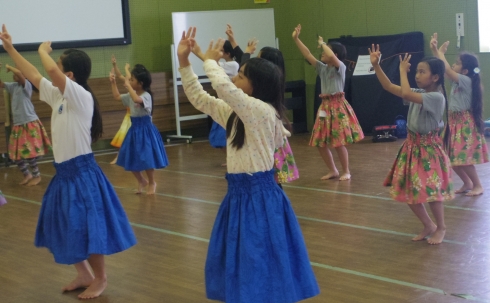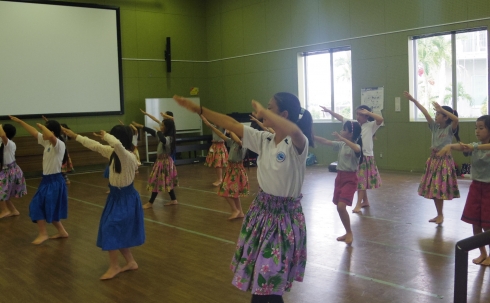 Today we'll introduce one of the AMICUS kids clubs: The "hula club."
About 20 students from grade 1 to grade 6 belong to the hula club this year.
Dancing hula is harder than it looks, but everyone enjoyed dancing it.
They will be performing at an event this weekend. Have fun at the event !
ALOHA~?