The rice seedlings planted by the G5 students in September have grown successfully and it is now time for harvesting.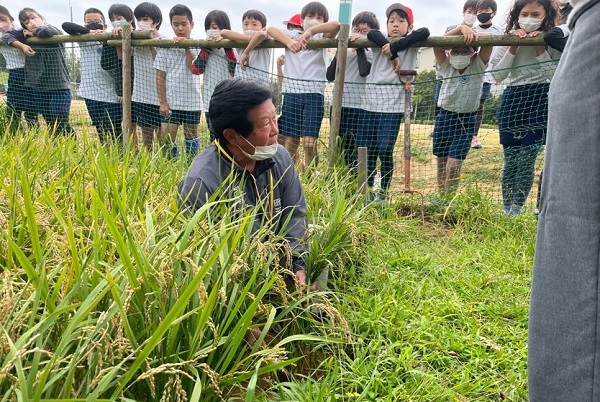 Therefore, the G5 students invited Mr. Kinjo from Onna Village, who grows Afuso rice, to learn how to harvest the rice.
Seeing the rice that everyone had carefully taken care of, he complimented the students saying, "It is hard to believe that this is the first time you have done this, it is so well done."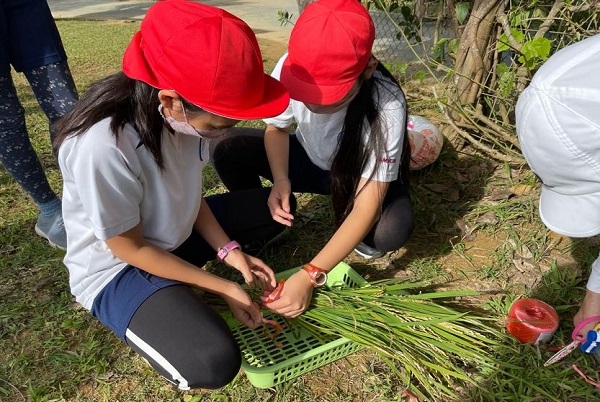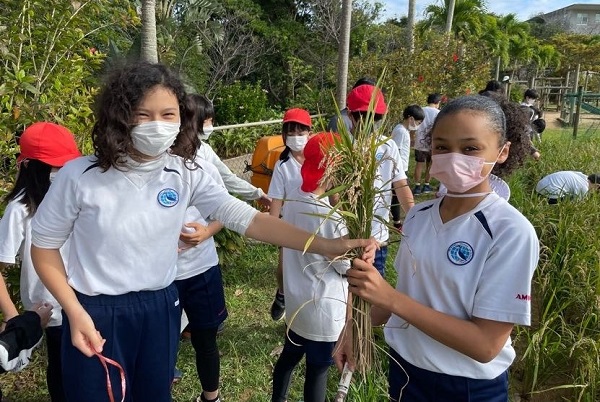 Some of the students used the sickle skillfully and deftly, using the mowing techniques they had learned from their household chores!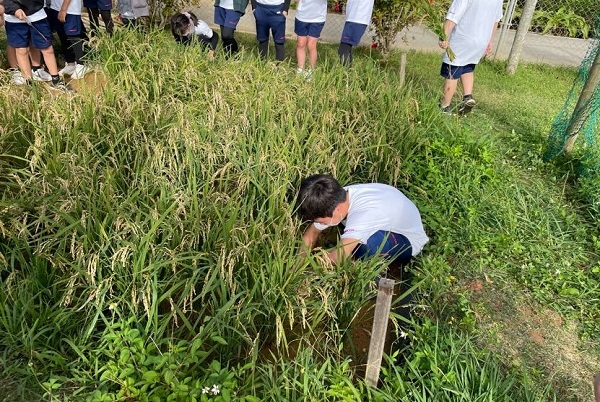 The harvested rice was shared with the K2 students who came to observe the event.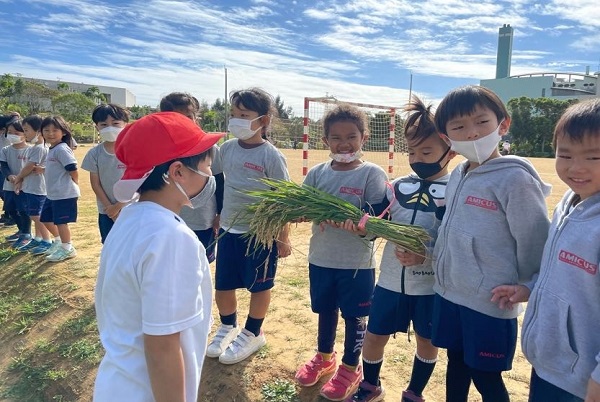 Thank you, Mr. Kinjo, for your guidance!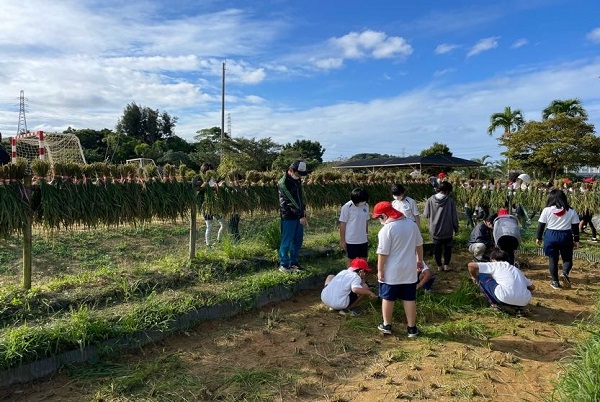 [Click here to see the rice planting last September]
https://www.amicus.ed.jp/en/news/31133/